DT2 10-500mm² 8.4-17mm Double hole type Copper galvanized connecting wire terminal cable lugs
Product Detail
Product Tags
The letter in the DT copper terminal is the representation of a model. This model is also called copper nose, wire nose, oil-blocking copper terminal, etc. The copper nose of this series has two treatment methods: tin plating and pickling. Both methods have good electrical conductivity, the difference is that the tin-plated surface is a layer of tin, and the pickling surface is close to the natural color of copper, which will be more beautiful. In addition to letters, there are some numbers in the DT copper terminal model. These numbers indicate the meaning of the cross section of the wire.
The copper wire nose DT represents the specification and model. The copper nose is also called the copper tube nose. It is a connector used for connecting wires and cables to electrical equipment. The material is generally T2 copper car, and there are also brass. Round head, the top side is the fixed screw side, and the end is the copper core of the wire and cable after peeling; the varieties are divided into oil blocking type and pipe pressure type, oil blocking type is better, in order to resist air oxidation, there is tin plating A layer of tin is plated on the surface of the copper nose to prevent it from oxidizing and turning black. Only copper noses are used for wires larger than 10 square meters. Copper noses are not used for wires smaller than 10 square meters, and cold-pressed wire noses are used instead. The copper nose is divided into tin-plated and non-tin-plated tube pressure oil plugging types.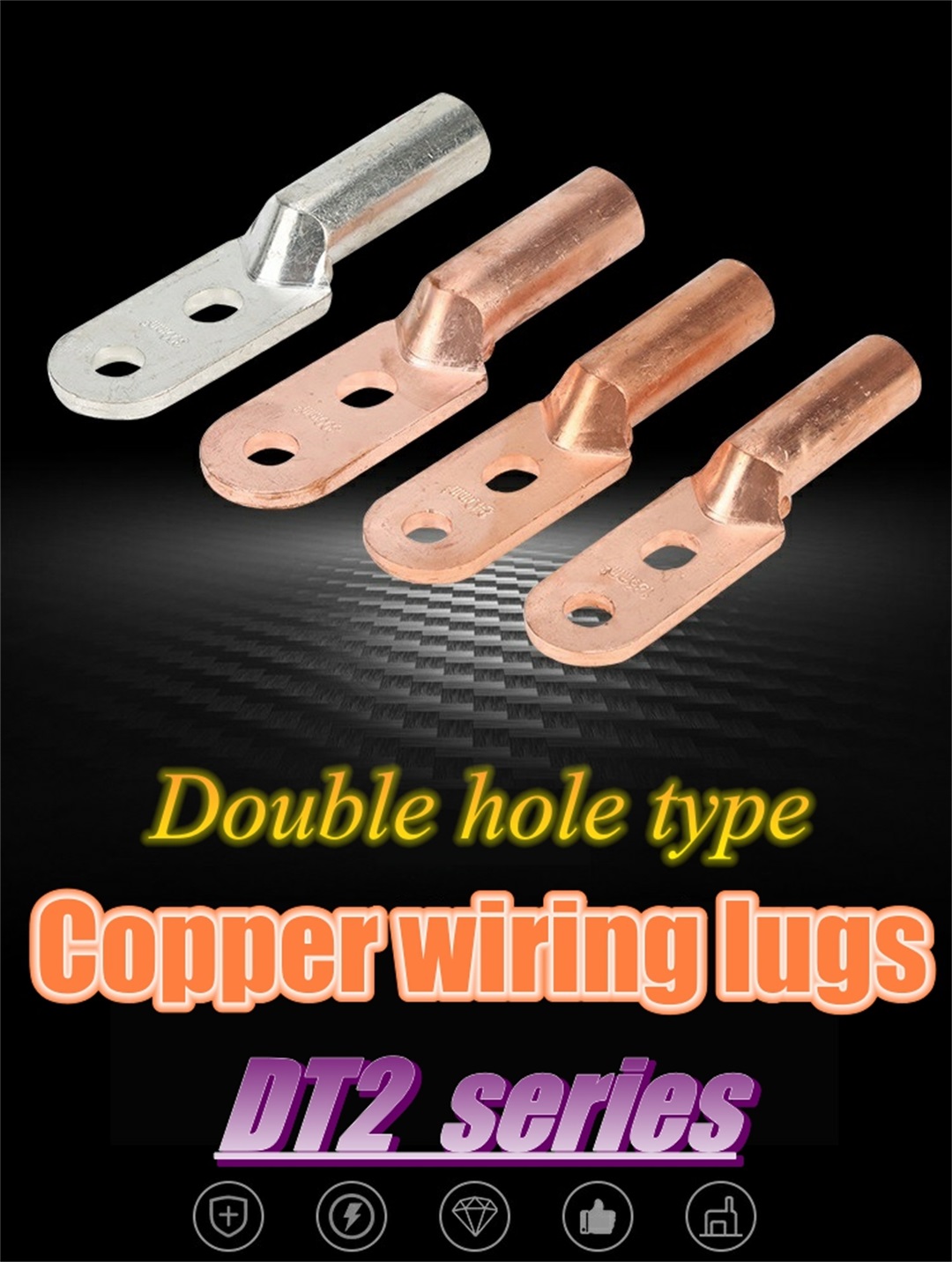 Wire lugs (DT) are often used for cable end connection and splicing, making cables and electrical connections stronger and safer. It is a commonly used material for construction, electrical equipment, electrical connections, etc. Generally, when connecting wires and terminals, according to the requirements of the national wiring specification, the end of the cable must be connected with the corresponding terminal. And if it is a multi-strand copper wire of more than 4mm, it is necessary to install a wiring lug, and then connect it to the wiring terminal. The product has good appearance and specifications, good electrical conductivity and safety.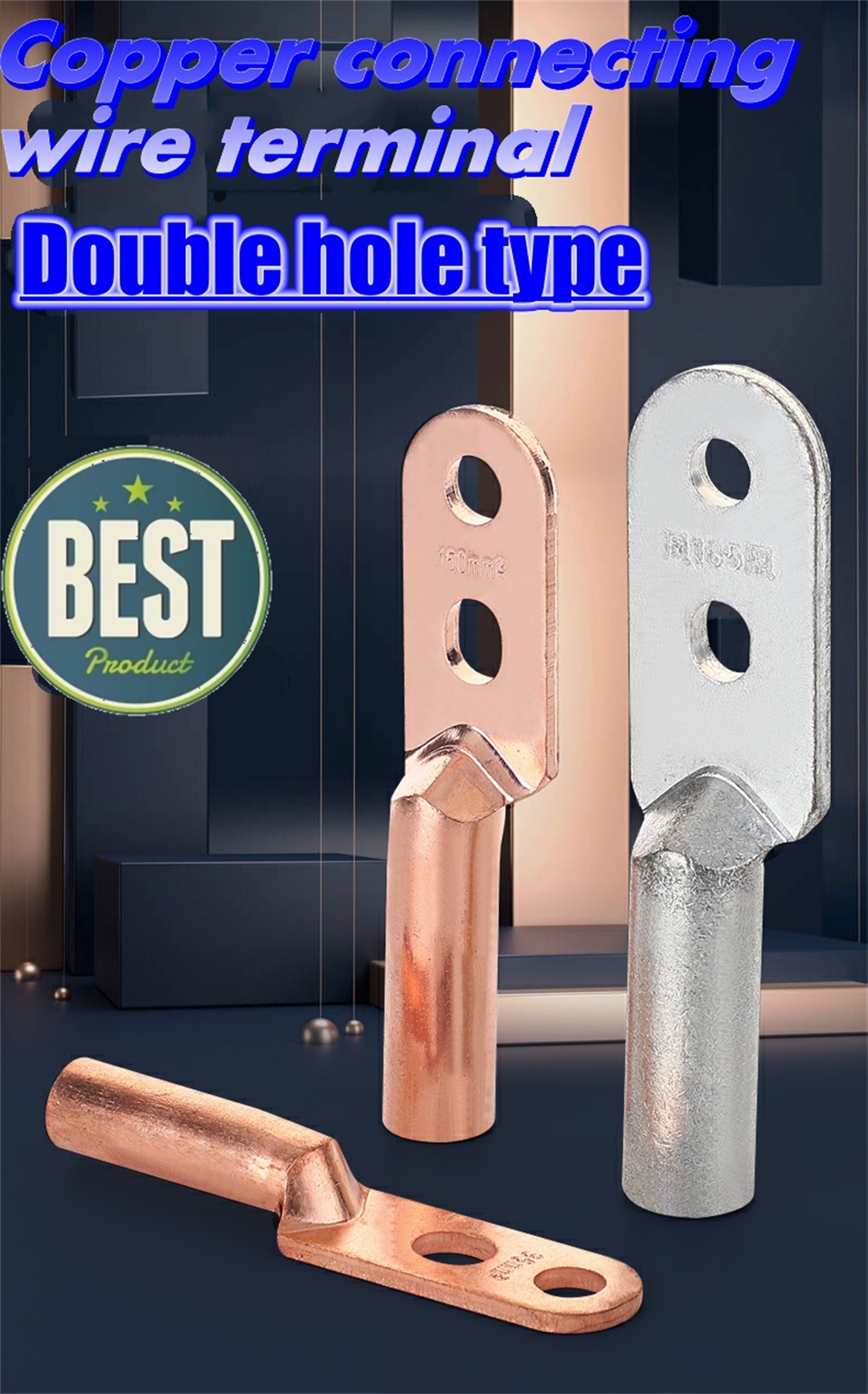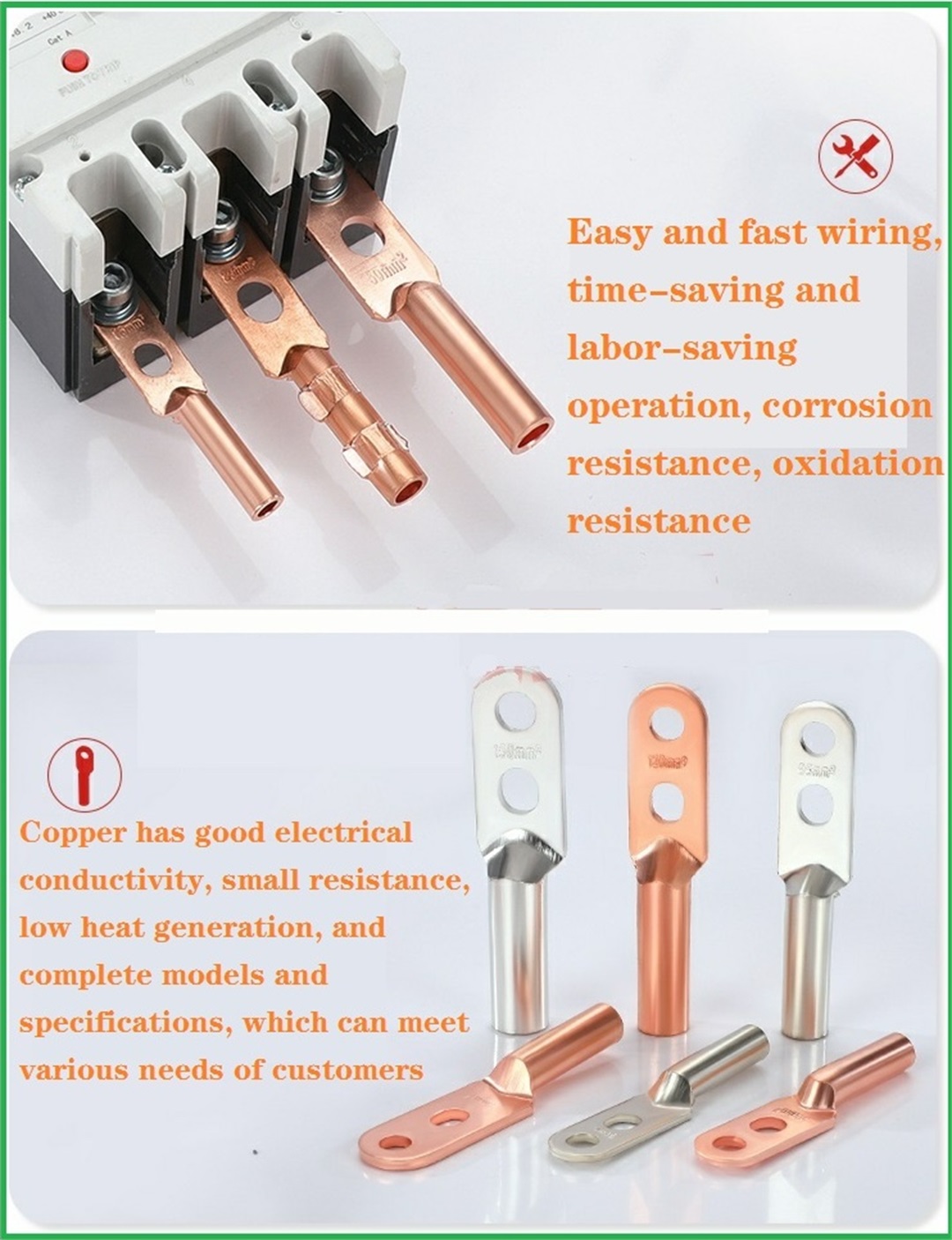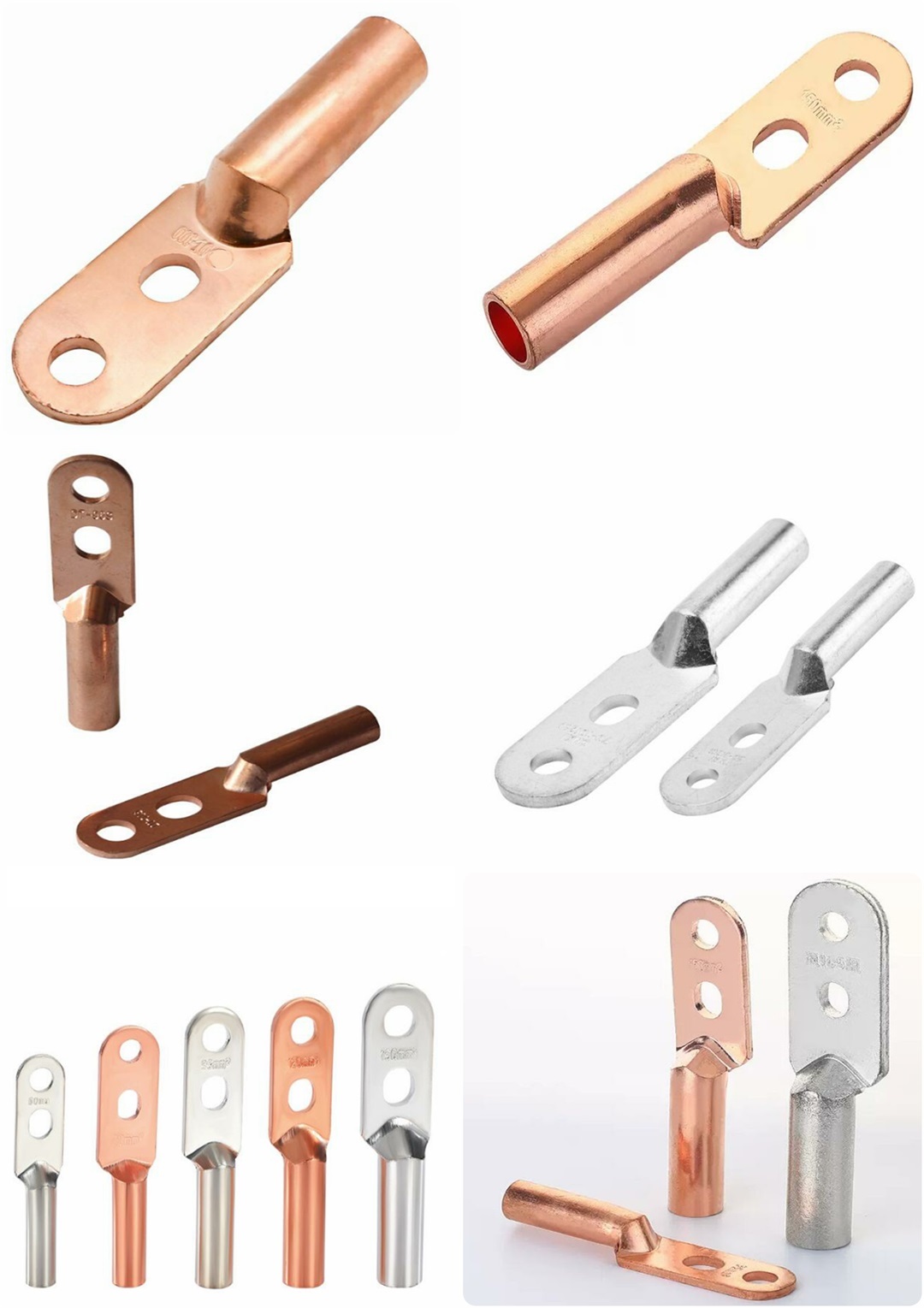 A corner of the production workshop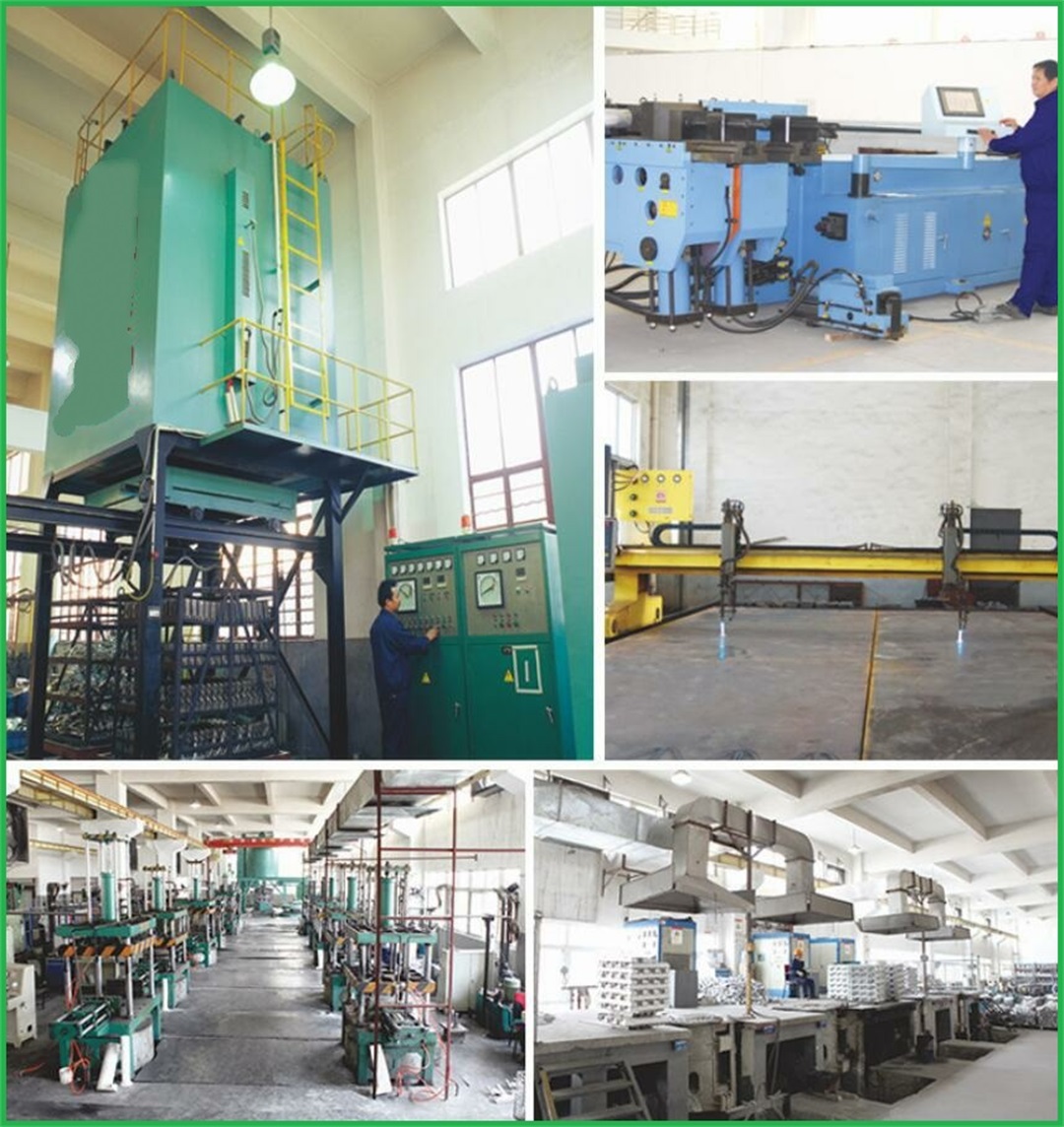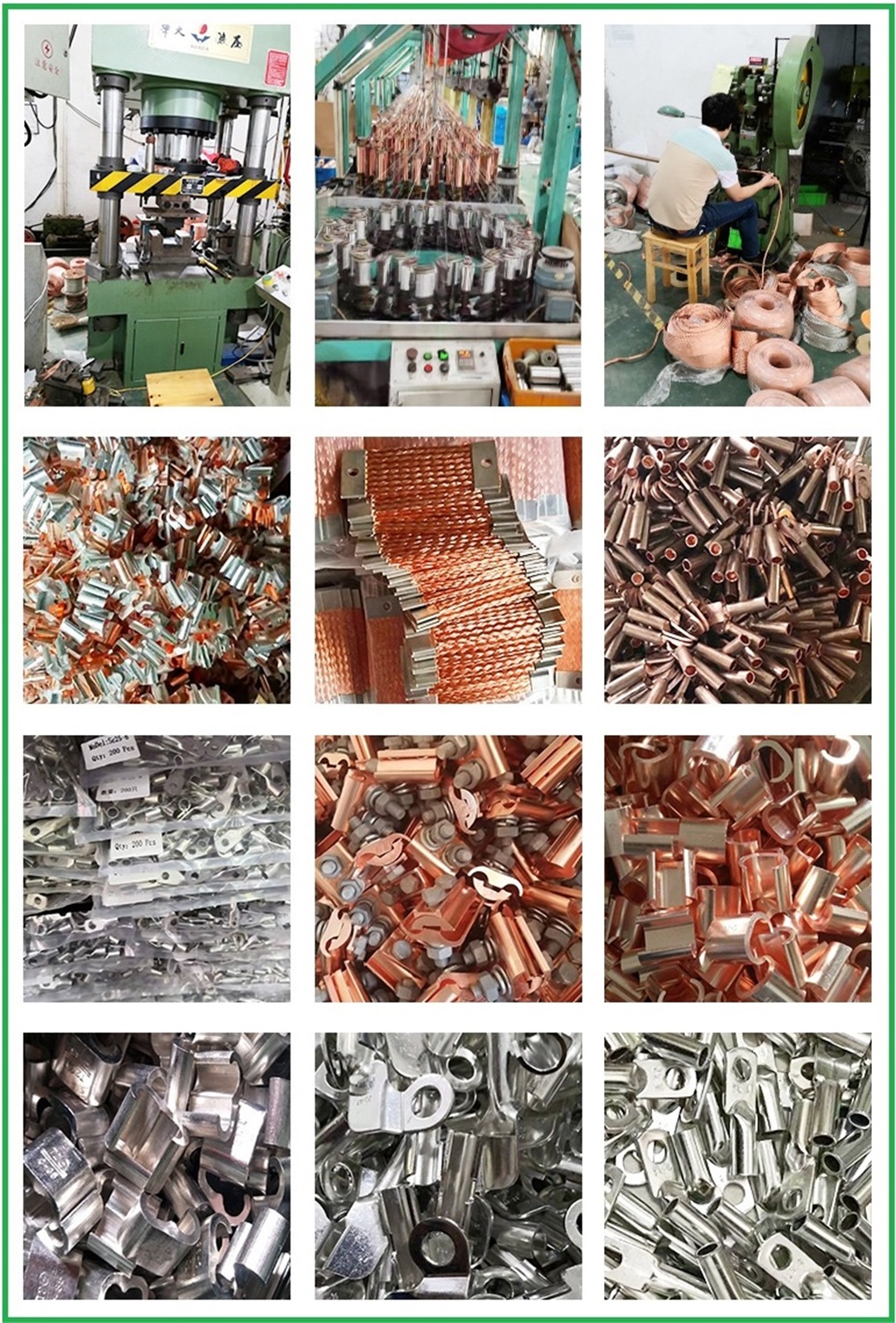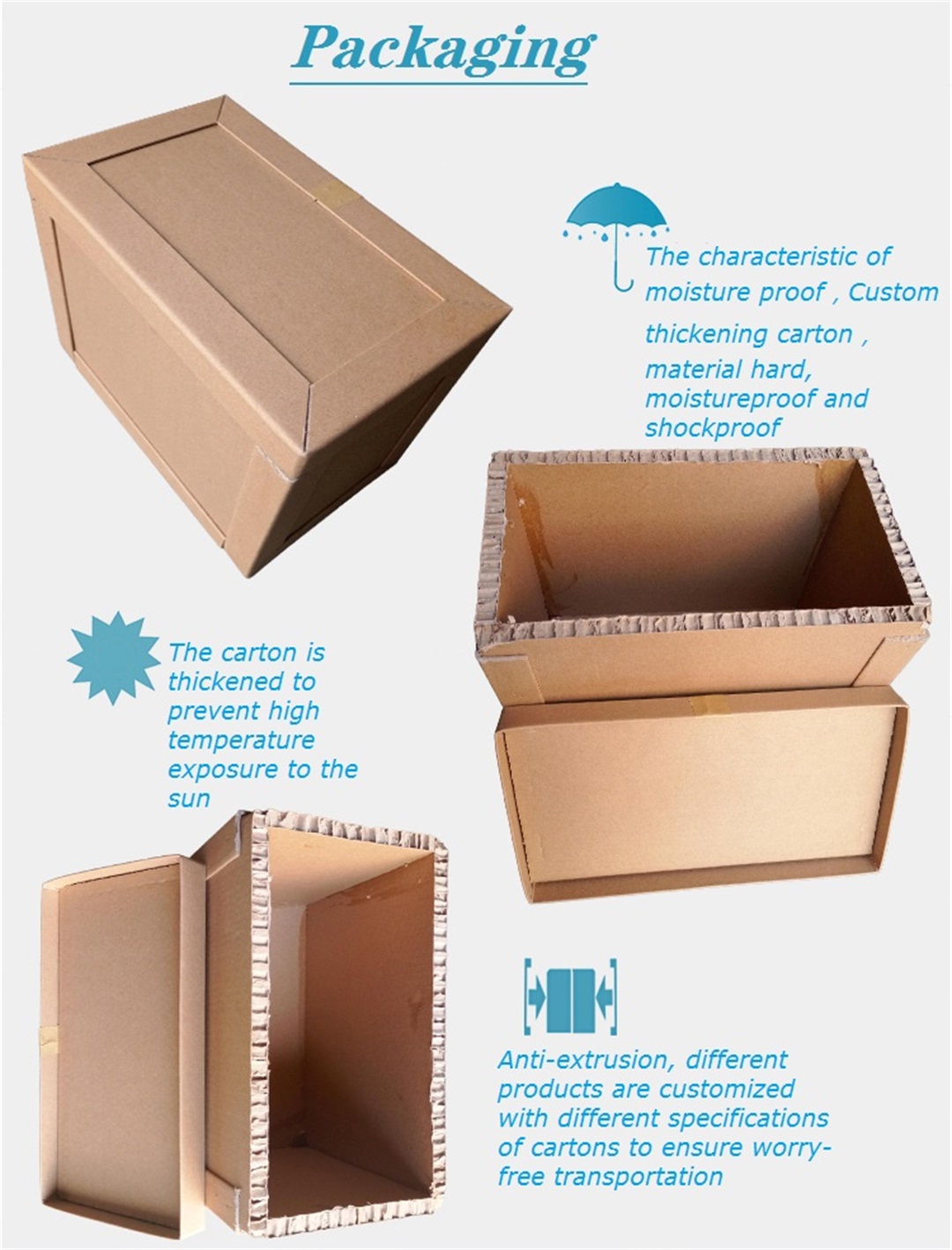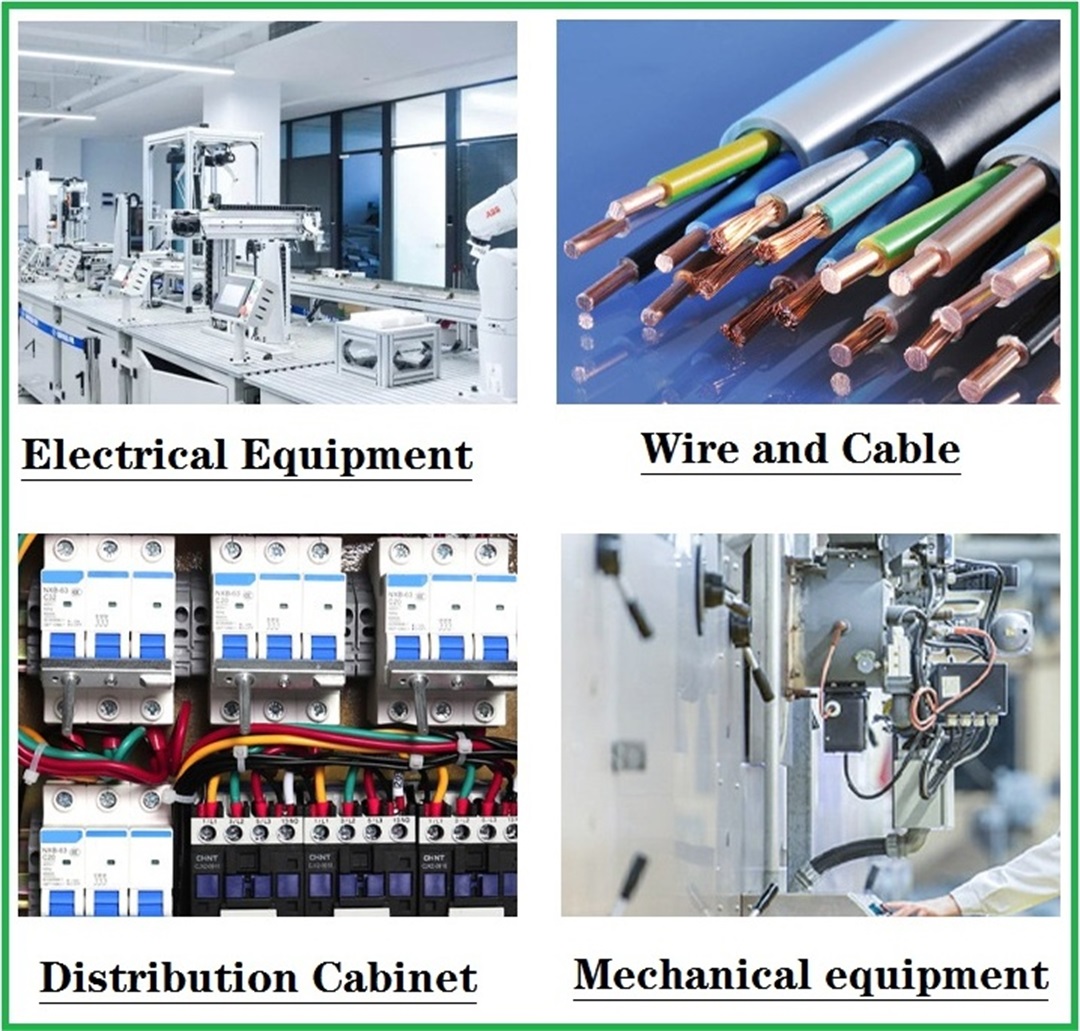 ---
---
Write your message here and send it to us